Windows
& Pies


(Windows wide shut)®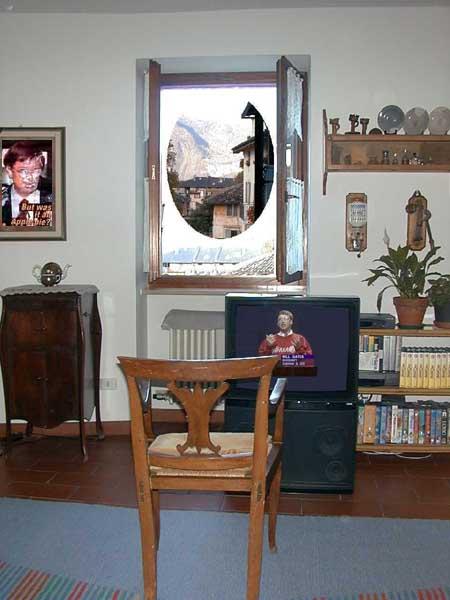 s
See also: The pitcher goes so often to the well...

This page and all contents are Copyright © 1999
by Alessandro Dell'Aira. Updated: 02-08-07
Once upon a time
in a pretty village
in front of the Alps
there was a mad man
who used to seat in his
living room
in front of the window.
He used to leave
his window
always opened
and the tv set
always on.

But one day
a gringo
suddenly appeared
in his crazy television
and cried to him:
«You mad! Was it
an Apple pie?
Oh, mad man,
Shut your window!»

The mad man
shook his head,
switched off
his television,
shut the window
of his living room
and went on
tasting
his delicious
Cream pie.